Many businesses across the country offer great summer programs for children.  Here are a few great options that may be available in your area.
Kids Skate Free
They offer three convenient locations in South Jersey including Mount Laurel, Deptford, and Cherry Hill.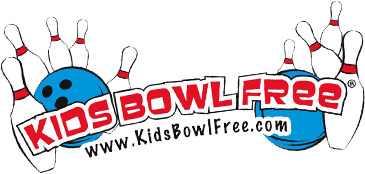 This is a great program where kids get two free games daily.  They also have a family special that is a great deal for repeat visitors.  This program offers many locations throughout the country so the likelihood of finding one near you is very good.

Barnes and Noble Summer Reading
We always jump right out of the gate on this one and earn that free book early.  I love that it is a simple way to earn a new book and get kids interested in reading.  After you record 8 books in your journal, they allow the child to redeem  a free book from a nice selection within the store. Also enjoy the summer story time options through Barnes and Noble.
Book Adventure
This is a new one for us, my friend Niki shared it earlier and I think it is a great thing to check out.  Through this site, students can enter the names of books they have read and then take quizzes about them to earn prizes.  Worth a try!
This Amazon company is offering a summer of Math instruction for free.  You can sign up now and starting in late May the program will be available.  It is wonderful to see a Math program being made available!
Northeastern Pennsylvania readers should sign up for this great family program that encourages exploration of the outdoors.  Go to various outdoor locations and solve the clues.  Enter your answers into the site to earn credit for your visits.  The more places you go, the more prizes that can be earned!
$1 Family Movies
Most national theater chains including Regal and RC offer free or $1 movies for children.  Get there early as they can fill up quickly.  It is a great way to expose smaller children to watching something in the theater as there is little financial risk involved.
Library Reading Programs
Our library runs a great summer reading program that not only rewards the children for reading, but also runs a series of workshops and guest speakers.  Last year we enjoyed a class on Science experiments and another focusing on instruments.  Thanks to the library program, my children ate many free servings of frozen yogurt, water ice, and soft pretzels all while continuing to keep on top of reading books.
Vacation Bible School
I have known a few families to VBS hop.  Usually churches open their door for free and provide amazing and engaging Christian education programs for children.  Our favorite last year had a spy theme and included dinner each night for the kids.  If they offer this for free, I encourage you to give a donation towards the program or offer a helping hand.
Michael's Summer Boredom Buster
Now through the end of July Michael's is offering three craft sessions a week which are perfect for rainy day fun.  From 10-12:00 Mondays, Wednesdays, and Fridays for $5 make a fun themed craft in store.  Three crafts for $12.  Each week the theme and crafts change.